A forest garden
Records show that the first voluntary working bee at the 34 hectare Waipahihi Botanical Reserve in Taupō was on 1 October 1966, and it was resolved at an early stage that most development and maintenance work would be done by unpaid society members - volunteers.
Today this is still how most of the work is completed at the Gardens although contractors are used sparingly for big pruning and earth-moving projects.
Weekly working bees were for three or four hours, but have been reduced over the years to two hours, followed by a cuppa and a chat in the volunteers' clubrooms. Currently about 30-40 volunteers are involved in the main work gang, using a wide range of supplied equipment ranging from tractors and ride-on mowers, to rakes, buckets and spades, and secateurs.
From those early beginnings there are now well over 2,000 rhododendrons, camellias and azaleas strategically intermingled in the developing native forest, with other feature plantings. More recently, concerted pest control has helped the native and introduced flora to thrive, noticeably increasing the bird life.
The best time to see the spectacular floral displays is in spring – September, October and November. If you miss the main flowering period, the 2km ring road provides many opportunities to stop and view Taupō township, Lake Taupō with the mountains in the distance, and Mount Tauhara.
There are many tables and seats dotted around the Gardens. It's a lovely place for a picnic. It is also an ideal place for children to play and explore. Lots of people meet here for birthdays, anniversaries, lunch, morning or afternoon tea, and several areas are ideal for marriage ceremonies.
There are many walking tracks throughout the Gardens. Some feature a particular type of plant – or example, rhododendrons, camellias, native NZ plants, and the native NZ giant – the kauri tree. The Floral Walk features a mixture of native and exotic flowering shrubs and trees.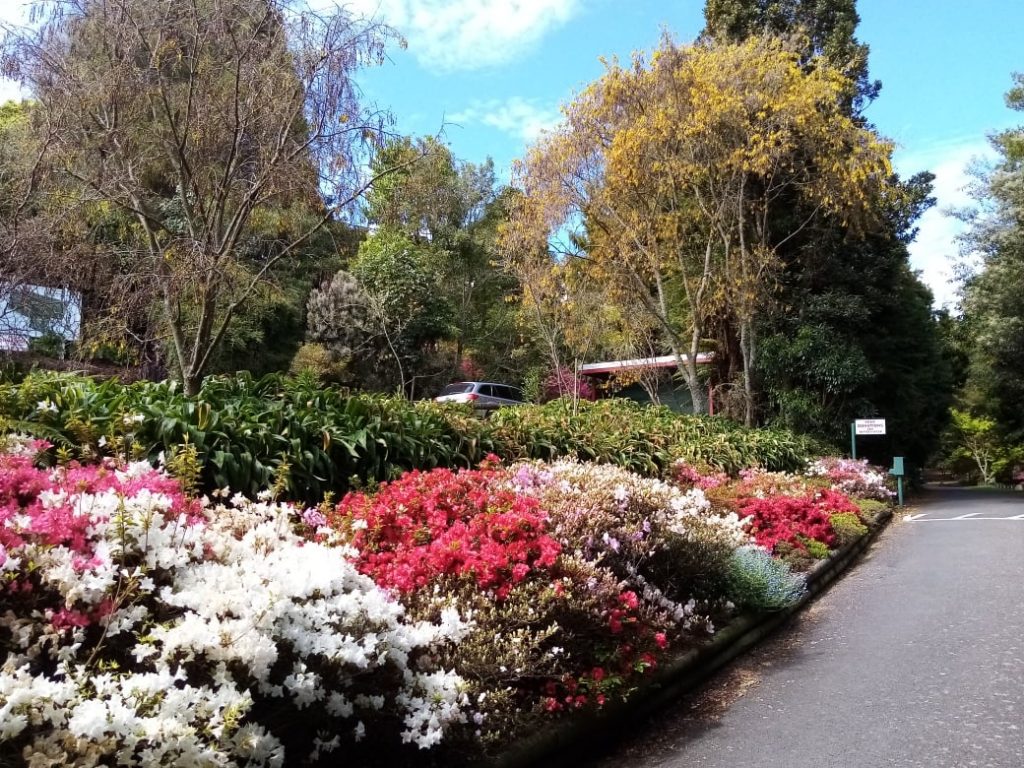 Open every day until dusk, these gardens are a native and exotic paradise within the Taupō township. The Waipahihi Botanical Society welcomes you.