The Richard Clere Camellia Collection
The Gardens are home to one of the largest collections of camellias in New Zealand.
Original plantings were mainly native forest species but as areas were opened up exotic species such as maples, gingkos, magnolias, rhododendrons, azaleas and camellias were added, complementing the growing native forest.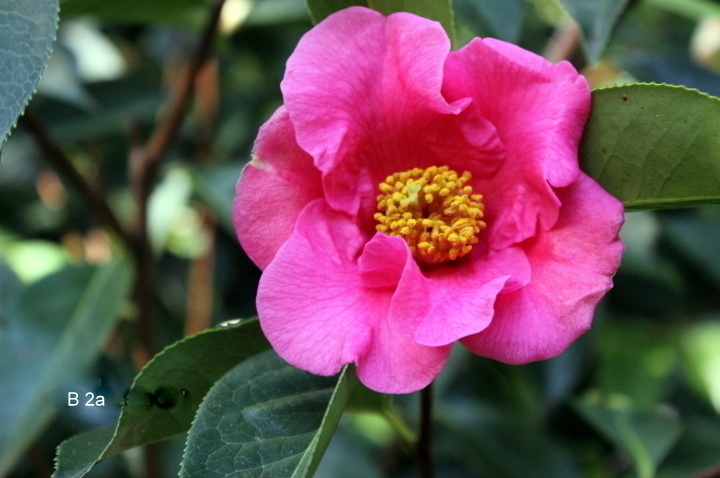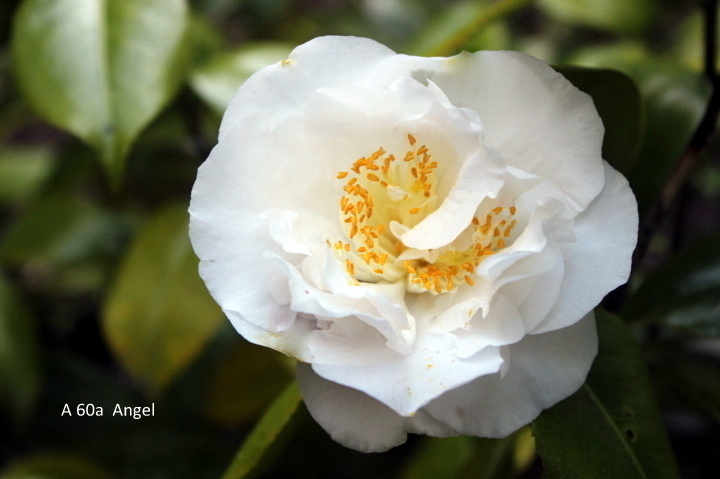 In particular, early on, special dedicated areas were set aside for collections of azaleas, rhododendrons and camellias. The Camellia Collection plantings, which were supervised by Richard Clere, grew to contain more than 700 plants, and there are quite a few more scattered around the Gardens. (Richard was a chairperson of the Society's Board of Management and later a patron of the Society. He was also a president of the NZ Camellia Society.)
Plantings ceased around the year 2000 when available space was filled. Most camellias were labelled, but as time has gone on labels were broken, lost, or removed. For a number of years, large numbers of plants in the collection were without a name, which reduced the appeal for many visitors.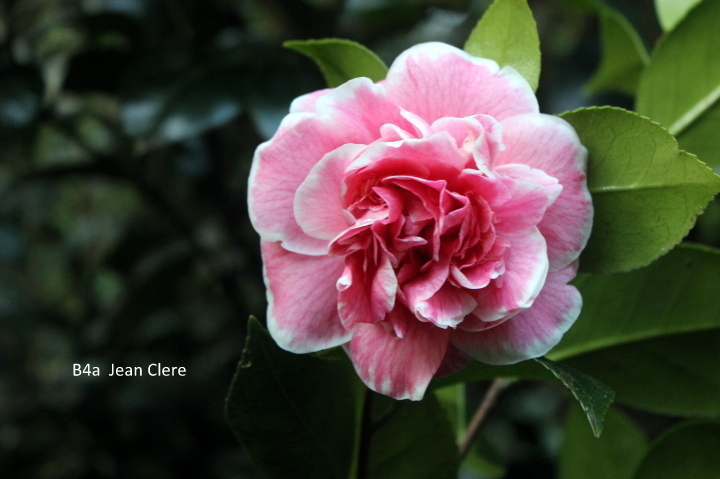 In 2018, the Society received a donation from the NZ Camellia Society requesting that it be used to relabel the collection. As few records had been kept, the Board decided to set about identifying unnamed camellias. This work was carried out by Graeme and Beverley Robinson.
Firstly, the area was mapped into zones and each camellia was given an identifying number. There were 10 zones (A to J) with approximately 70 plants in each zone. Each plant was tree-tagged with its own number. Following this, regular visits were made over the next four years to capture sample photographs of the flowers of each camellia (not all flowered each year).
Using these photographs, numerous camellia books (including the 1991 International Camellia Register) and help from interested parties, names have been restored to 95% of the collection. We now have a catalogue (a database) of numbered plants with photographs to refer to.

The camellias in the collection are planted two metres apart, which limits the size they can grow to without dominating adjacent plants. Thus ongoing management by pruning and trimming is important. Camellias outside this collection have room to grow and display to greater heights.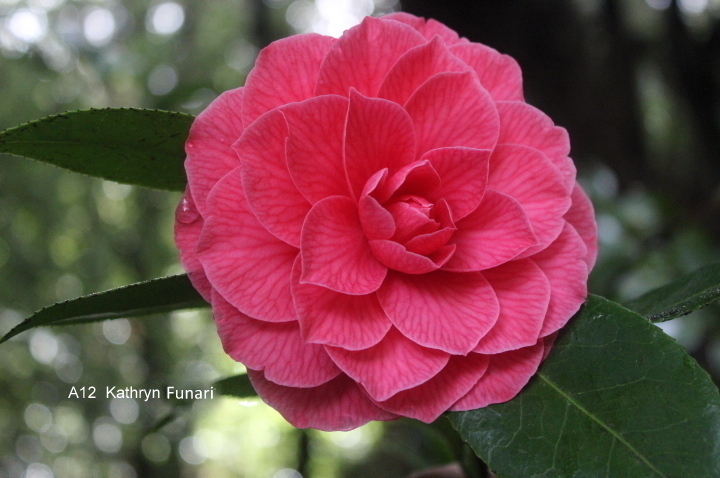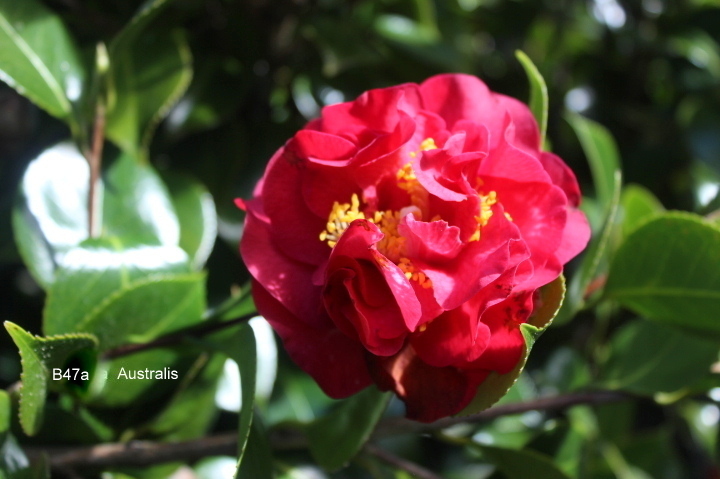 The Waipahihi Botanical Society is privileged to have had the support of the late Richard Clere, with his great knowledge of camellias and the requisite skills to develop this unique collection that we enjoy so much today. The Society is also exceedingly grateful to Graeme and Beverley Robinson for the enormous amount of work they carried out over a five-year period (2018-2022) to number, describe, photograph and label the camellias.
National Camellia Show 2022
In 2022 the annual National Camellia Show was held in Taupō. We entered a selection of blooms and won several classes, including Best Novice Exhibitor.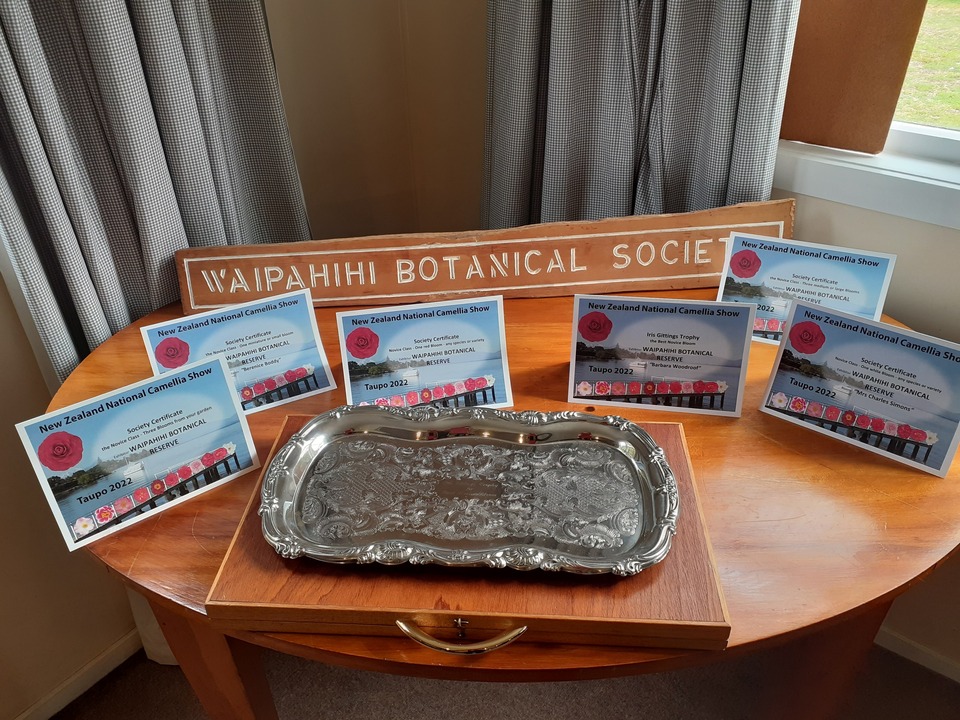 Browse the Clere Collection
Virtually every bloom is named and photographed. These images are in the same order as the plantings, all numbered for easy discovery when you visit the camellia walks. Be amazed at the wide range of blooms.