Kids Greening Taupo and Predator Free Taupo are based in the DOC building in town, and are frequent supporters and collaborators with the Waipahihi Botanical Society. Often, their student workshops use the meeting room and grounds.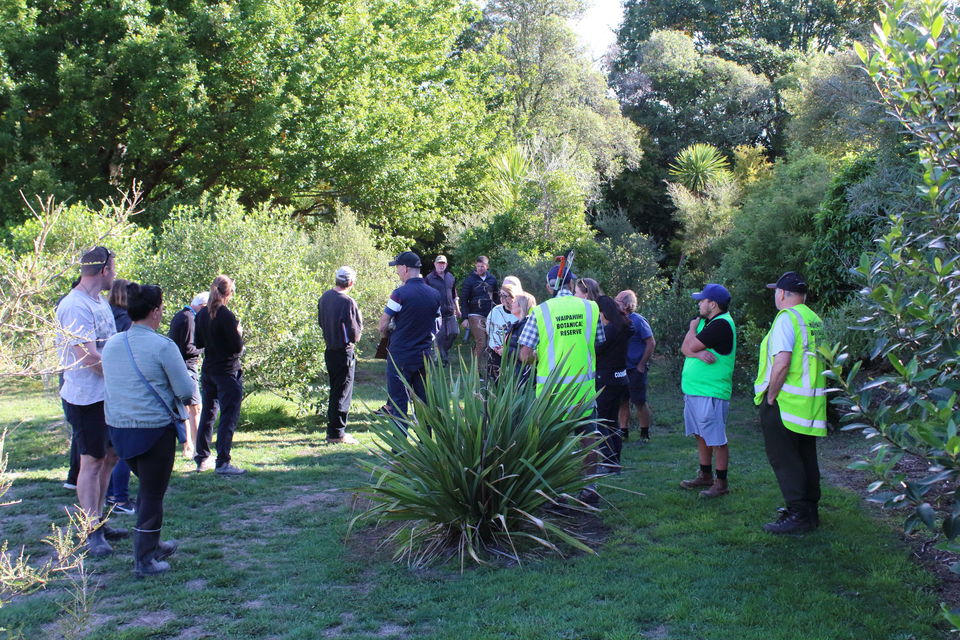 Seed propagation workshop
In April 2022, Kids Greening Taupo ran a native seed/cutting propagation workshop at the gardens, for teachers and our own interested members.
Mahoe seeds
The April workshop was shown Mahoe (Whitey Wood) seeds clinging to the branches, a striking display.