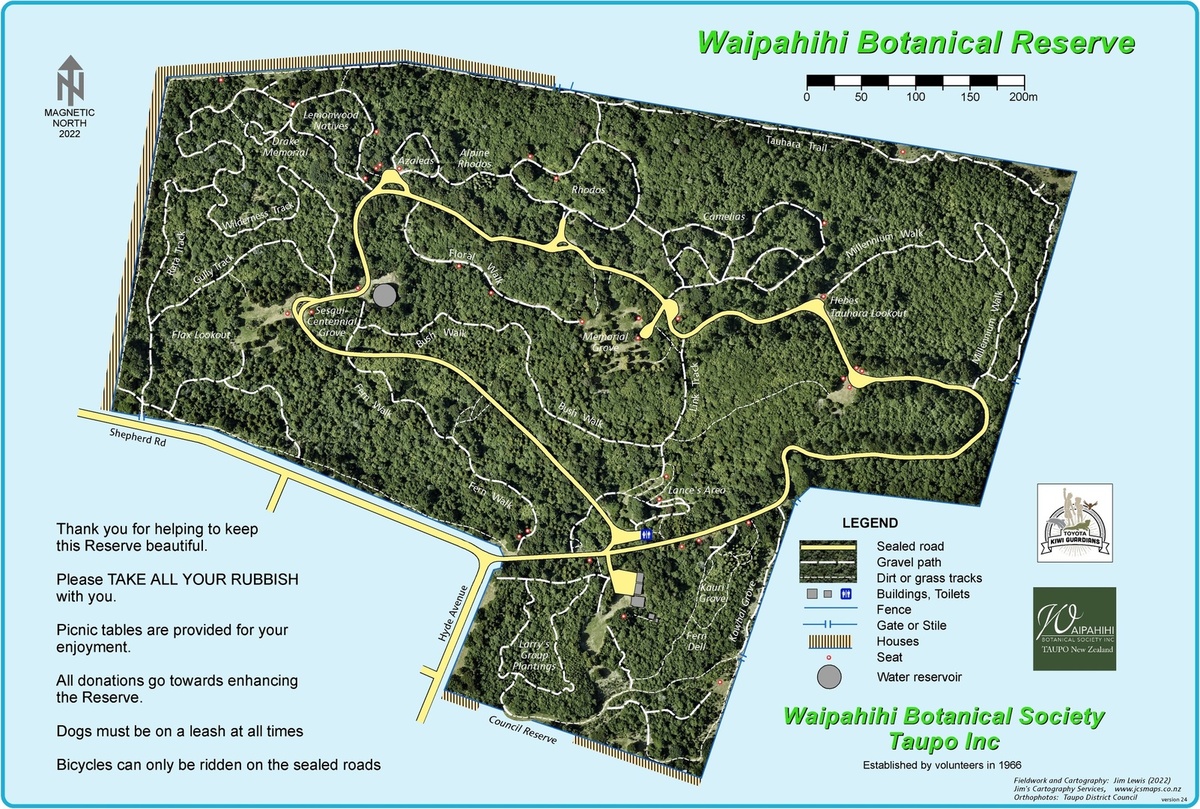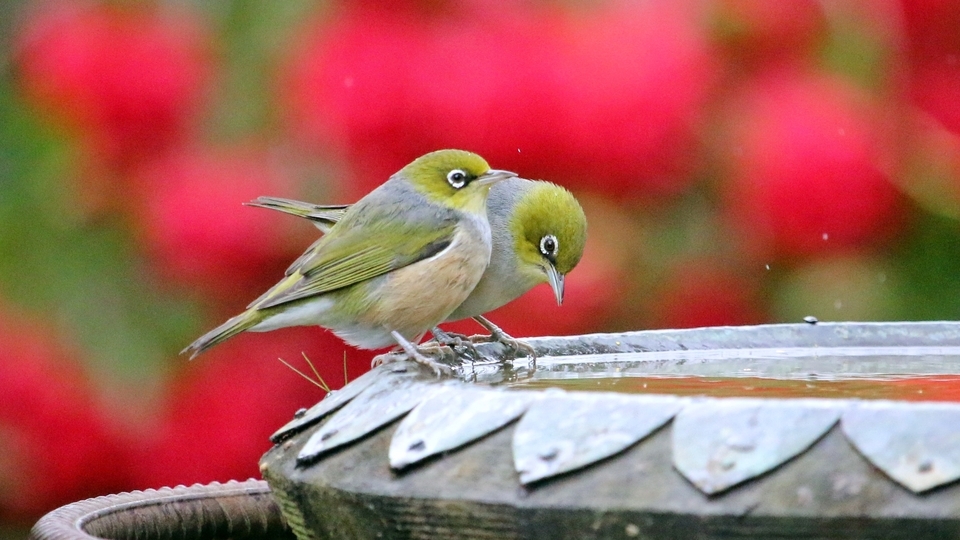 Note that the only vehicle entrance into the gardens is from the corner of Shepherd Road and Hyde Avenue. At the moment, we do not recommend that visitors try navigating the clockwise ring road with larger camper-vans or buses, or double-axle vehicles. The speed limit inside the gardens is 15 km/hr, for the protection of pedestrians and dogs on leads also using the roadway.
There is one public toilet beside the first carpark area, with a rubbish collection point. Note that the toilets are serviced every day, but are closed from 5pm or earlier. There are ample carparks located off the ring road, so visitors can stop in favoured spots for picnics and walks.
Entrance into the botanical gardens is free for casual visitors, but if you want to leave us a small donation towards the ongoing maintenance costs, the Society would certainly appreciate it.