Volunteers welcomed
The Society warmly welcomes new volunteers. No botanical knowledge is necessary. All you need is an interest in maintaining Taupō's most beautiful asset.
The workers meet on Thursdays - in the afternoons (12.30 to 3pm) over the winter months and in the mornings (8.30am to 11am) over the summer. The two periods run between the beginning and end dates of daylight saving.
Come along, get some exercise while working with a small friendly team, and enjoy a hot coffee or tea and a chat afterwards.
Enquiries can be made to: waipahihibotanical@gmail.com or Phone Graeme: 027-748-5642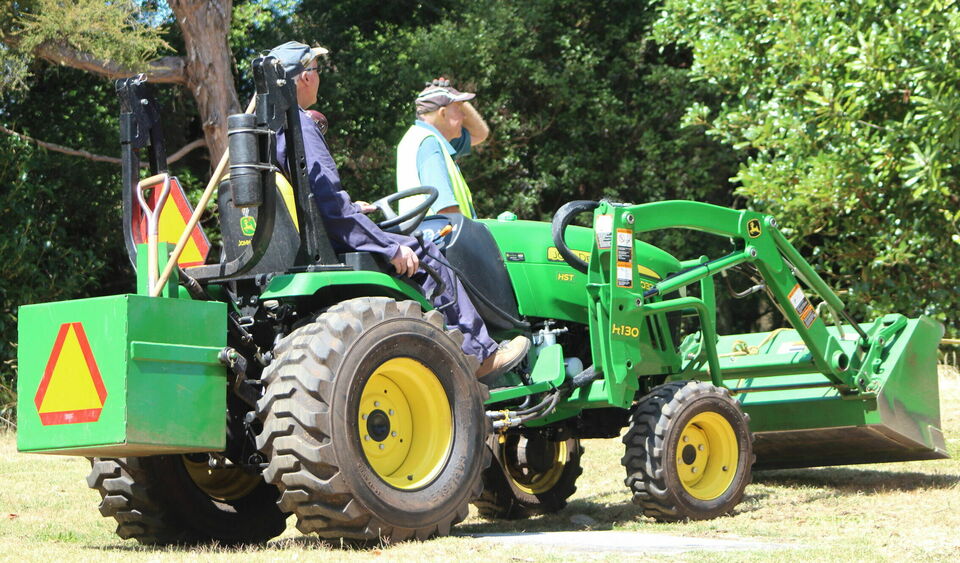 Thursday Volunteers
There are always interesting projects and work to do in the gardens. Come and be part of an enthusiastic and friendly team.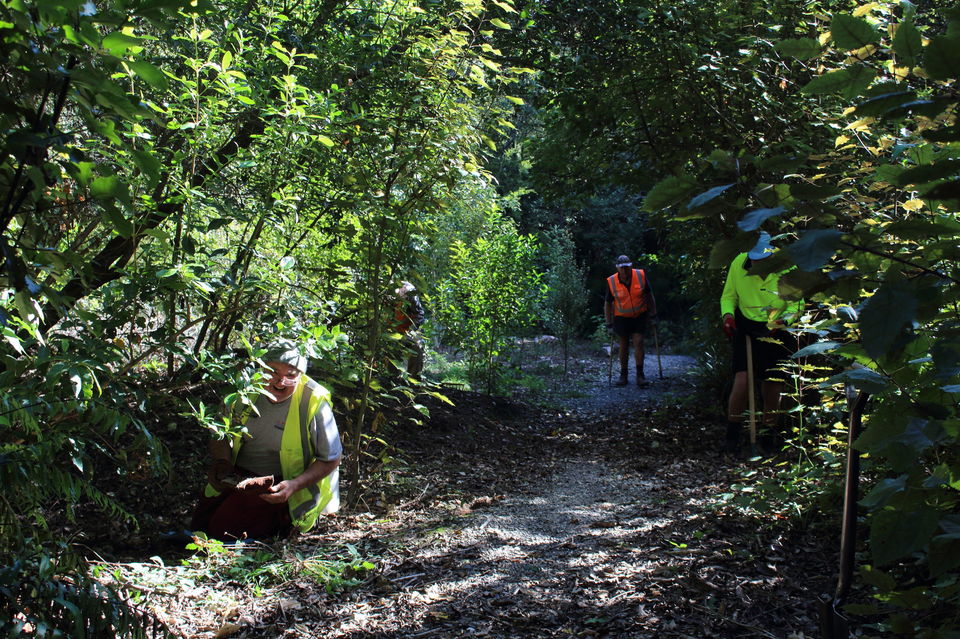 Clearing blackberry regrowth, May 2022.
Alan Griffith, foreground, helping clear a new path he instigated. Maybe he found some ferns?

New camellia labels, April 2022
Graeme Robinson installing the new Clere Collection labels - pictured with Hugh Eccles, chief trapper.