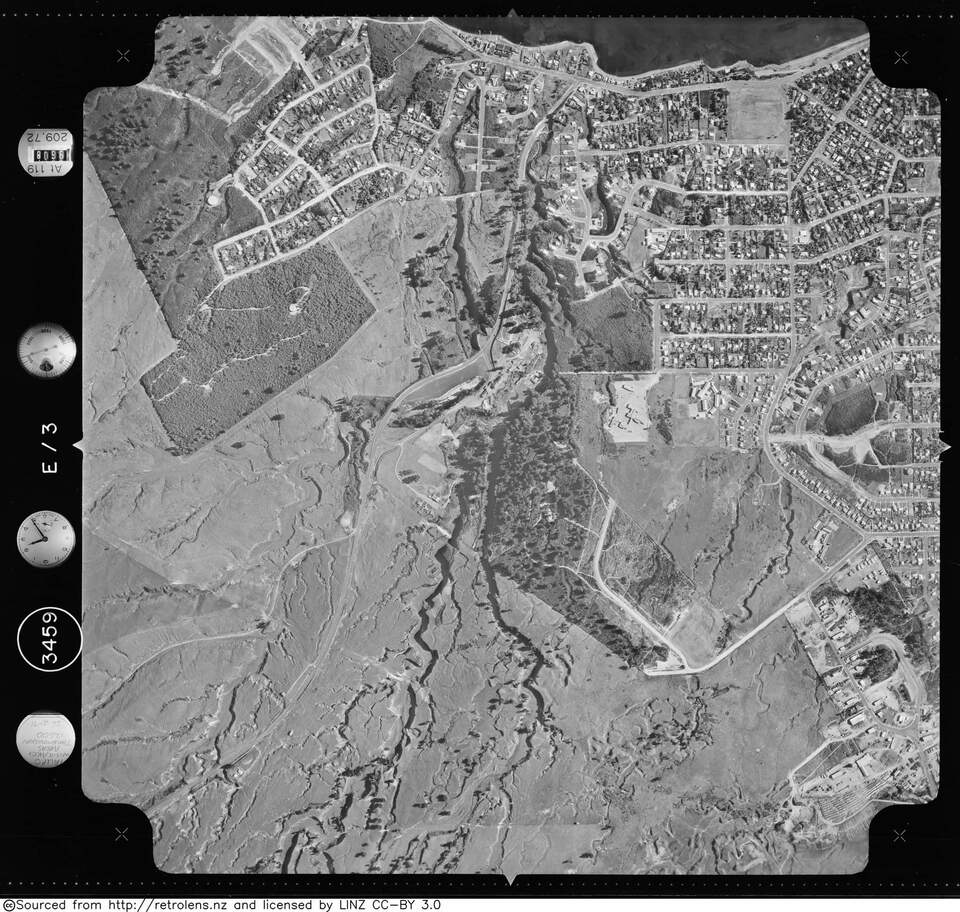 The Gardens in 1971
See the top left of this image, the ring road through the gardens is evident, no equipment sheds are in place yet, and almost all sides of the Reserve are bounded by paddocks.
Progress in 1972
This close-up of the corner of Shepherd Road shows some areas starting to be developed inside the Reserve, including the utilities area.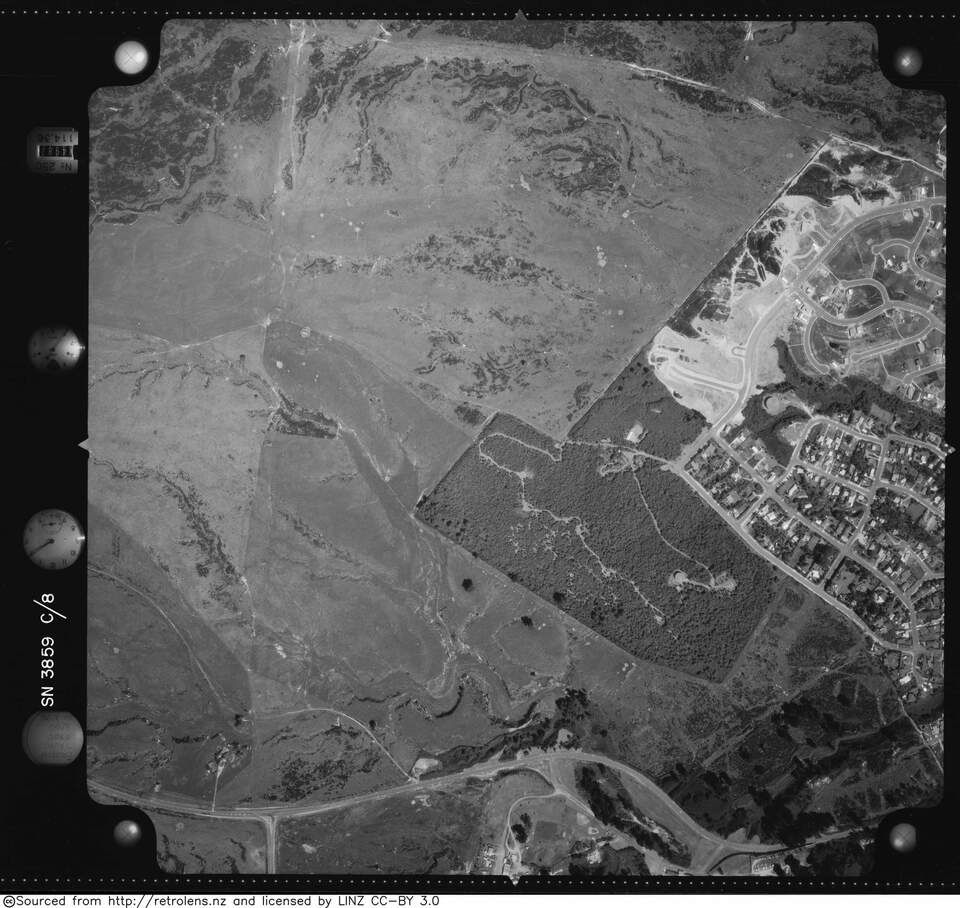 More progress by 1976
Only four years have passed, but inside the Reserve, the beginnings of the Camellia and Rhododendron Walks are evident, Lance's Area is also prominent, and a utility shed has been built opposite the first carpark. To the North, a new subdivision is being built - this is Richmond Heights.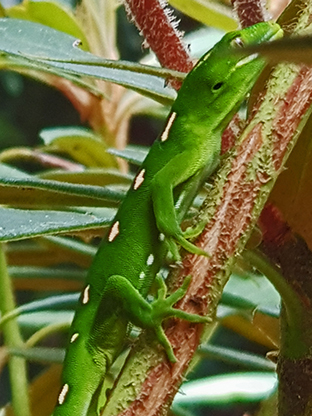 Gecko Gorgeous Green
One day in January 2023
Spotted by sharp-eyed volunteers - Naultinus elegans / moko kakariki / the elegant gecko, also known as the Auckland gecko. This little green beauty is seldom seen as far south as the Gardens.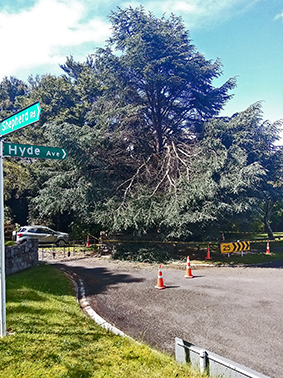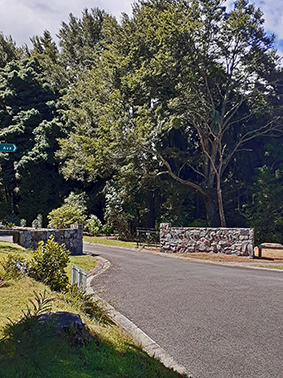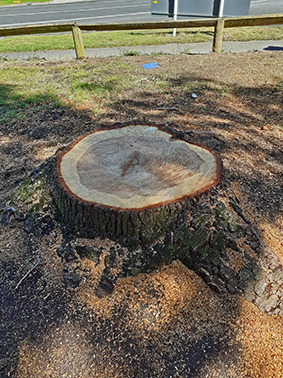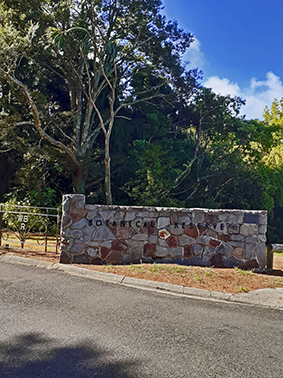 A mighty cedar falls
In October 2022 a part of the Cedrus atlantica glauca (blue cedar) at the gate of the Gardens collapsed. The arborist's advice was to fell the whole tree for safety's sake. It was a beautiful tree and it was sad to see it go.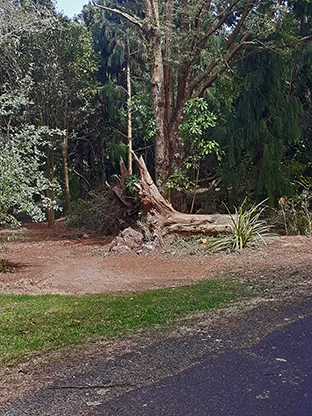 Cyclone Gabrielle - the year of the Stumpery
On the night of Monday 13 February 2023, Cyclone Gabrielle struck the Gardens with a wallop - several trees fell and billions of leaves were unsettled. However, the volunteers were out and about very quickly with chainsaws and rakes. The saddest losses were two beech trees but altogether the Gardens got off lightly. Gabrielle did her very best work all up and down the east coast of the North Island - with tragic consequences for many people. Video courtesy of Xanthe White, 14th Feb 2023.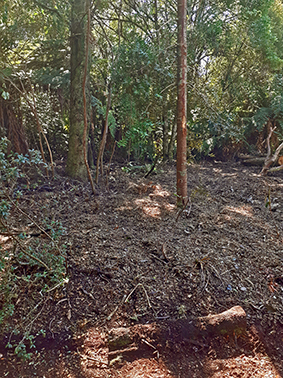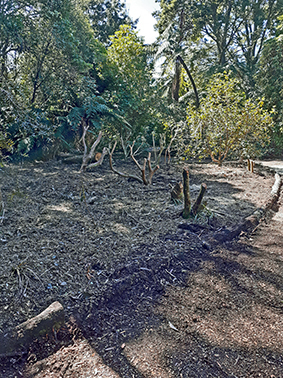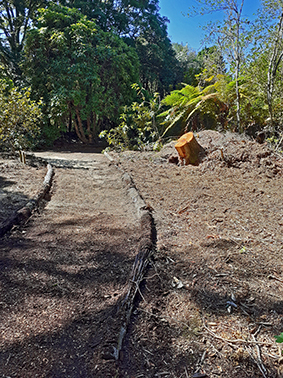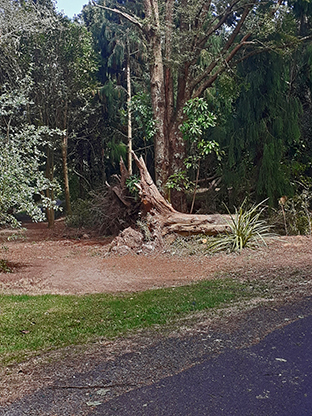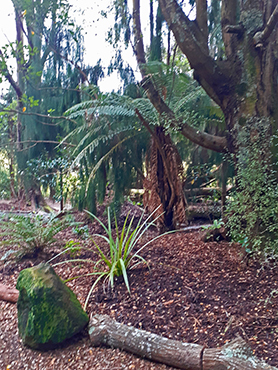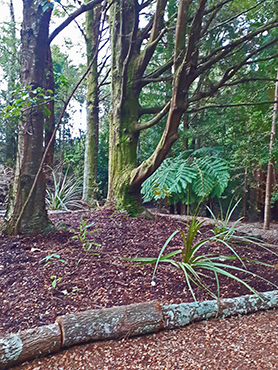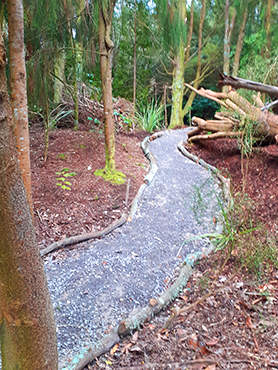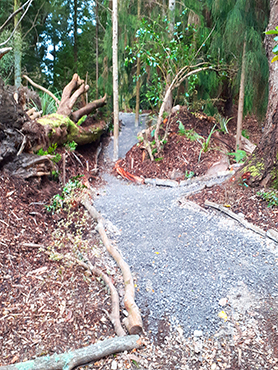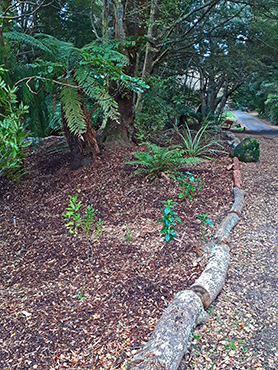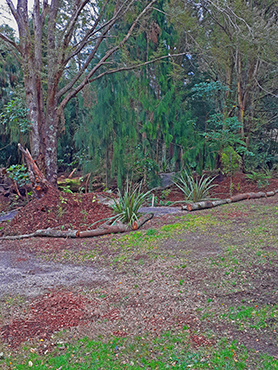 Six months on ...
The Lower Stumpery looks like this.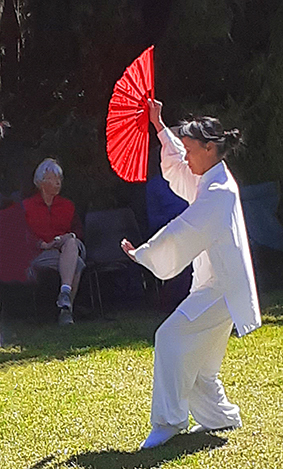 Music in the Gardens 2023
Another wonderful selection of local talent - Taupo Brass Band, the Tokelau community cultural group, Taupo Concert Band, Blended Quintet, the Agin' Cajuns, a Taiko performance, Basestep jive dancers, the Great Lake Chinese Dancers, the Whoopee Band and Graeme Robinson (chair of the board of management of the Gardens) with his bagpipes.
The sun shone. The sausages sizzled. Kids Greening Taupo entertained the children. Shannon Hanson from the TDC explained how to reduce food waste and grow new from old.