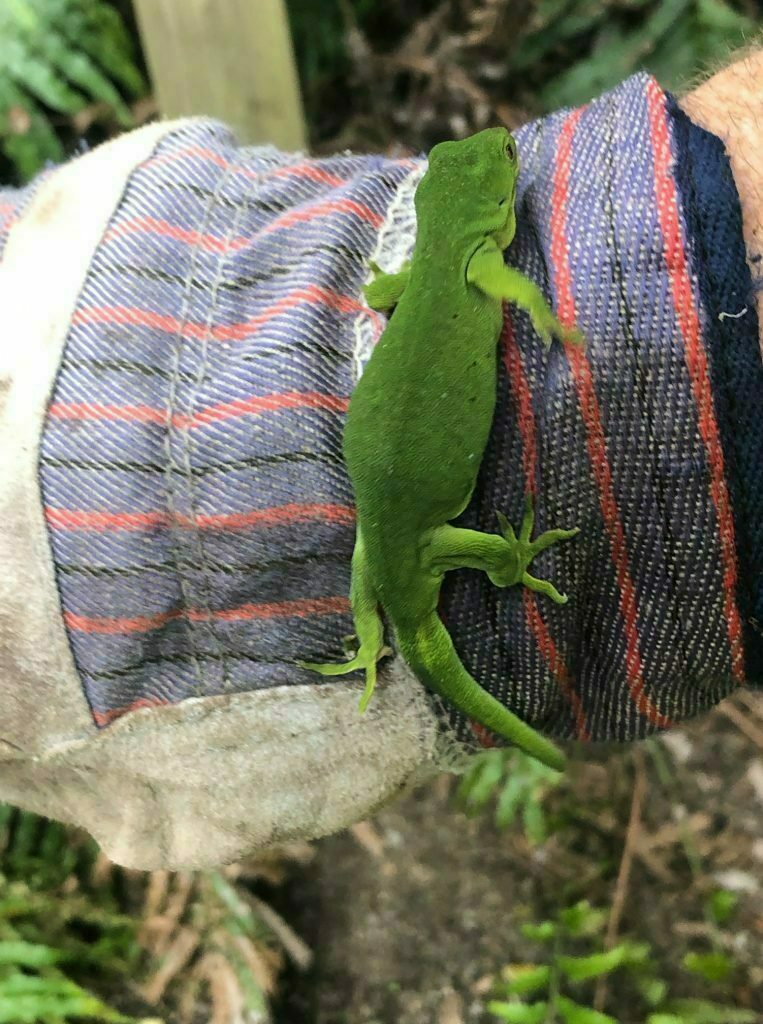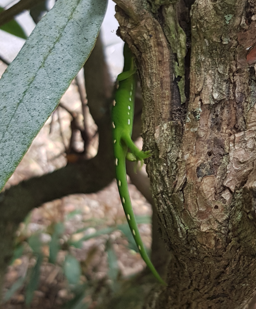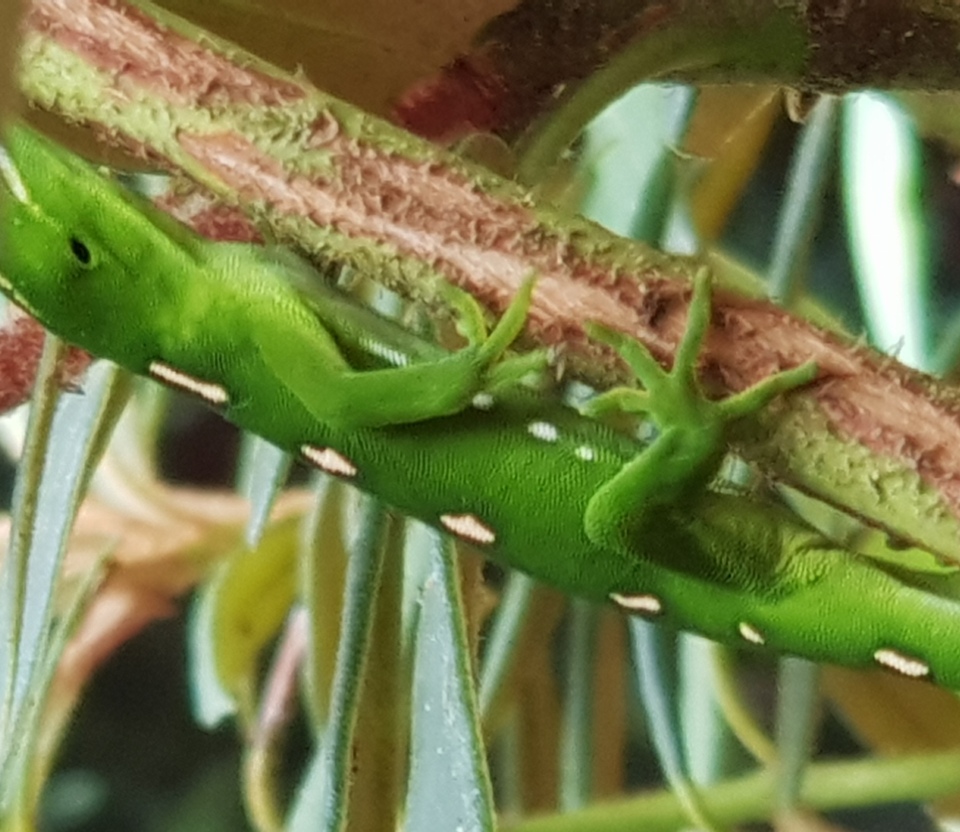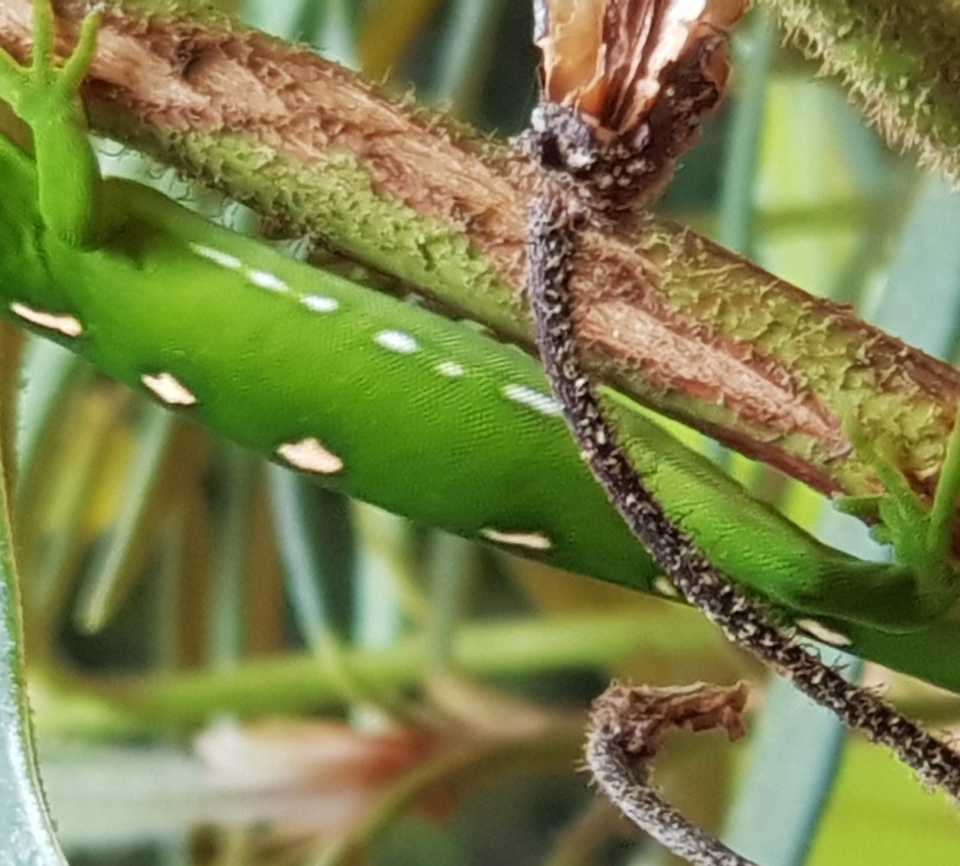 First seen in 2020 in the Gardens, examples of an Elegant Gecko (Naultinus elegans) or a Barking Gecko (Naultinus punctatus). These similar gecko species are found in the top half and lower half of the North Island respectively. The southern version has yellow soles on its feet, and is a bit more robust. For both, their conservation status is declining, and some are present in several ecosanctuaries and on some predator-free islands. They are active mostly during the day.
2023: Photo Credits to Madeline Ridley.
Credit: John MacDonald, April 2023
This looks like a juvenile gecko, seen warming itself on a tarsealed area of the gardens. Keep an eye out for these rare animals, it's one of the reasons we like to see dogs on a leash at all times within the gardens.